Fire hazard: no barbecues on site until further notice. Thank you for your cooperation.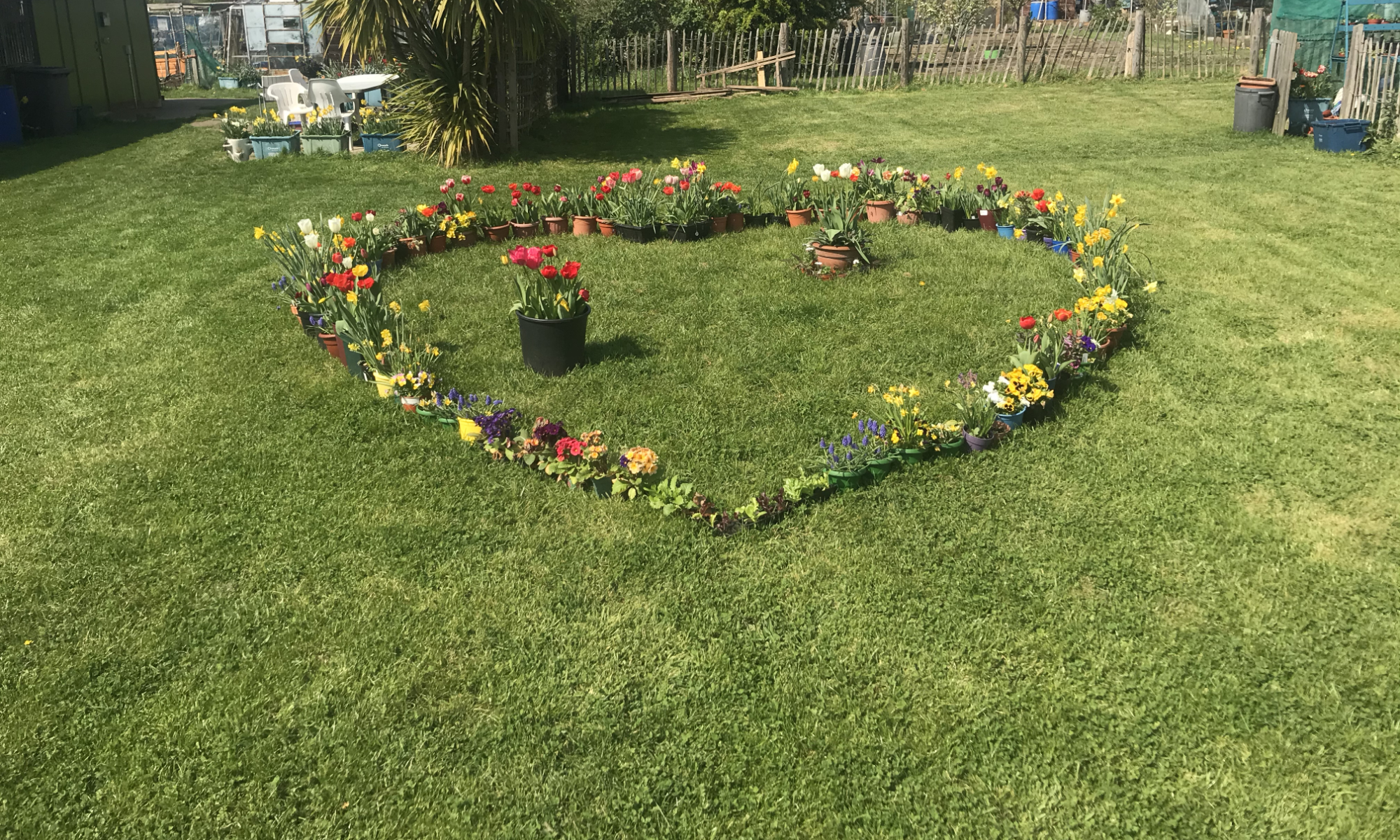 Welcome to Spa Hill Allotment Society
Over 300 allotment plots in 22 acres on the sunny South West side of Crystal Palace Hill. A haven of peace and tranquility in the middle of a heavily built up area. Bordered by hedges and mature trees it provides a sanctuary for a wide range of wildlife.
We are a friendly community welcoming every gardener from the complete novice to the ones who win prizes. Individual plot-holders on the site have won the prize for best kept plot in Croydon and manage to get in the first three places in most years.
The Site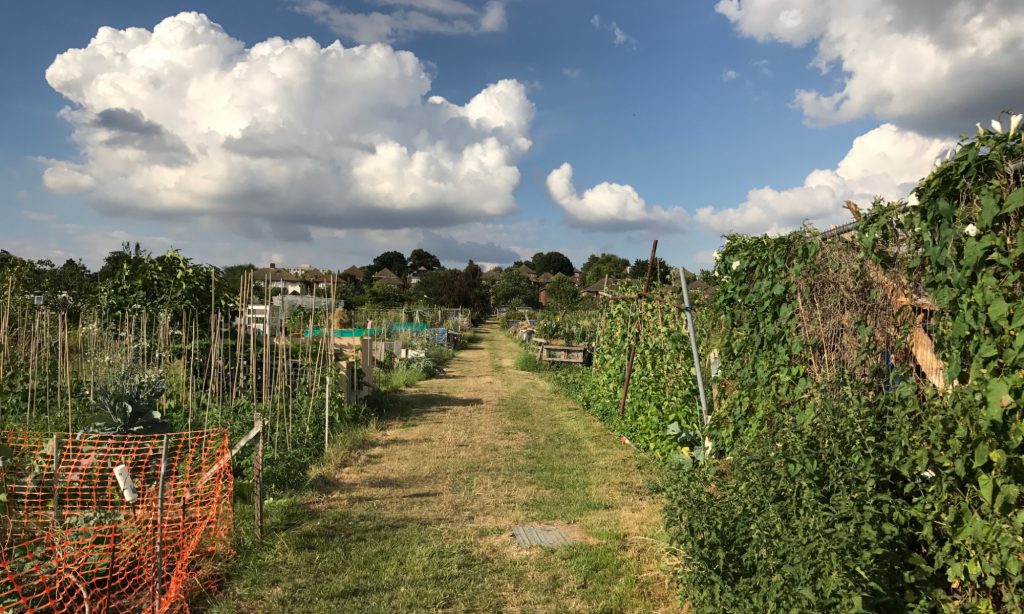 The soil is clay with a naturally neutral pH; heavy to work until you get to know it but very fertile. Parts of the site have been allotments for over 150 years and most of it has been allotments for 90 years so the topsoil has been well worked. Some of our plots have remained in the same family for three generations.
Novices will find that our members are happy to give advice and Spa Hill Training provides formal instruction in basic techniques. The membership is an ethnic mix which reflects the local population. Cultivation styles, techniques and tools from all over the world can be seen in use on the plots.
Mains water is supplied by standpipes and most plots are less than 30 metres (100 feet) from the nearest tap. There are toilets on the site.
While we are happy to let plots to non-organic gardeners our policy is to keep plots that have been cultivated organically for the organic gardeners.
Plot-holders are allowed to put up their own small sheds and greenhouses on their plots provided that they get written permission from the Society office before building starts. On many plots we will even give permission for small polytunnels.
Site by-laws form the basis of all plot-holders' tenancy agreements.